New Video
Dr. Mohammad Maleki - former President of Tehran University; former political prisoner - Speaking about the formation of a movement called " Justice Movement for the Victims of 1988 Political Prisoners in Iran".
Speech from Dr. Meredith Burgmann at NCRI rally in Paris, 2016
Sydney Meeting to Remember Political Prisoners - 24th August 2016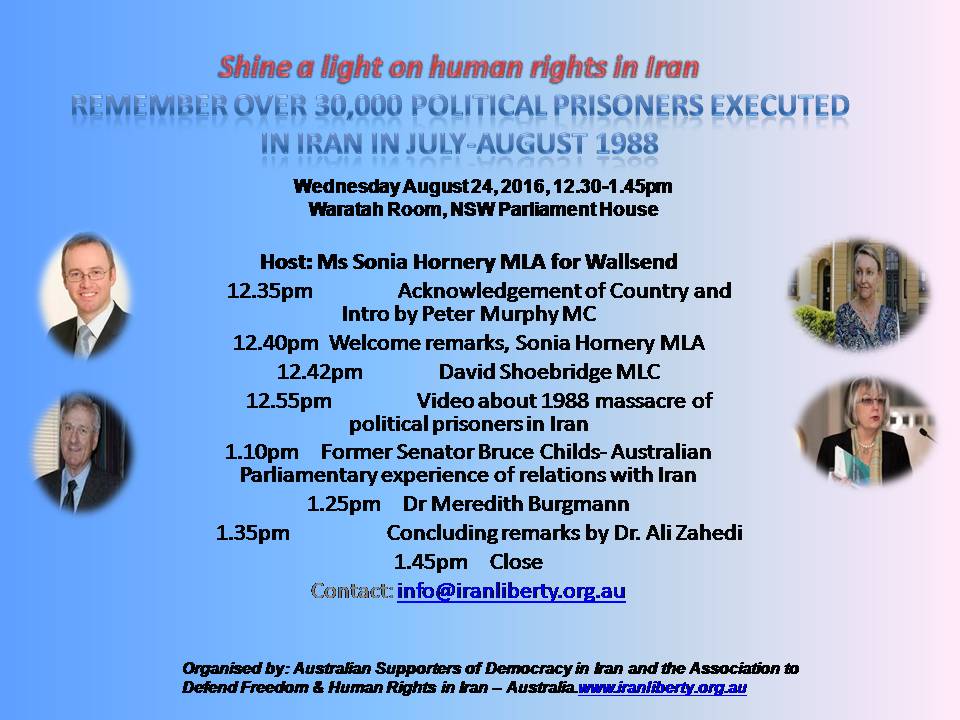 Join us in our call for recognition of the 30,000 prisoners in 1988
Commemorating 1988 massacre is illegal in Iran.
Even today, holding memorial services for political prisoners can be punishable by death. The massacre of 30,000 political prisoners in 1988 should be recognised as a war crime and the perpertrators brought to justice.
Audio recording provides new evidence of massacre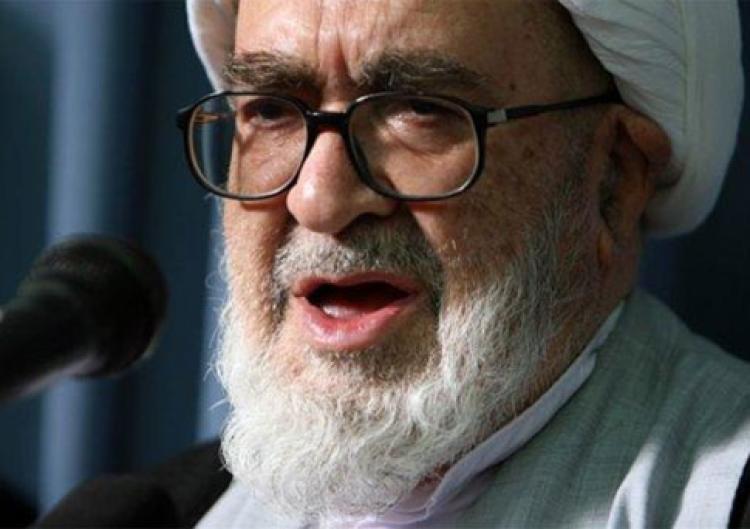 Audio file revives calls for inquiry into massacre of Iran political prisoners
Survivor likens recording of Ayatollah Hossein Ali Montazeri objecting to 1988 executions to black box from crashed plane https://themediaexpress.com/2016/08/13/audio-interview-with-former-khomeini-heir-reveals-new-details-about-1988-massacre/
Grand gathering for freedom in Iran 2016